Discover how to use Cryfe!
Cryfe is the only AI that allows you to gather authentic feedback.
Our goal is to help you understand how Cryfe works and give you the keys to congruence analysis.
Our unique value propositions
Cryfe is much more than a simple tool as it assists you in your decision making and increases your skills.
With Cryfe:
Identify authentic responses
Highlight key moments of an interview
Take unbiased decisions
Get assistance as a human being, not replaced by AI
Allow your interviewer to feel safe
Bring win-win situations for both your team and interlocutors
Increase your user skills
Cryfe's potential in your field of expertise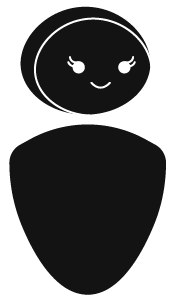 Believe in what you see, try our Starter pack!
The Starter pack is ideal for:
People who have already followed our trainings
Professionals in congruence analysis
People who wish to obtain occasional analyses without purchasing a subscription
Pricing: 250 CHF excl. tax
The starter pack does not give you access to the online platform, nor to the basic profiling training.
Cryfe, a complete software: analyze congruence and receive advanced training (through an annual subscription and analysis packs)
The annual packs you can subscribe to include:
A necessary training phase to use Cryfe in an ethical way, to get used to this new technology so that it becomes an effective support for unbiased decision and also to develop your skills
An annual subscription to our platform
Packages of congruence analysis by the minute
Contact us for more information on our annual packs.